THE BEST FOOD TO EASE AND CURE HANGOVER!
Jakarta is a happening place and there are lots of heavy drink out opportunities. Beer, soju, whiskey, vodka, sake… you name it. After a long night out, the next day hangover can be very tiring and troublesome.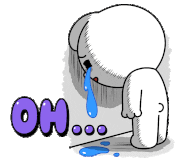 Don't worry now.. There is a solution. In order to soothe your inside, here's what you should eat after a big drink out.
1. VIETNAMESE PHO @ SAIGON CAFE
Saigon Cafe can cure your inside with their super thick and rich soup. Their signature pho will quickly hydrate the body and soul, leading you to forget what happened the night earlier! Saigon Cafe's phos are undoubtedly the best phos in town!
Link: SAIGON CAFE REVIEW
2. BUDAEJJIGAE 부대찌개 @ MAPO 마포 RESTAURANT
This spicy Budaejjigae 부대찌개 (Military soup) will give your body a nice wake up call. Believe me, the richness of the soup and amazing sausage chunks will energize your spirit. Make sure you order a noodle side dish 라면사리 to enrich the overall experience.
Link: MAPO RESTAURANT REVIEW
3. SOP BUNTUT @ BOGOR CAFE
Sop Buntut is a great choice to ease your hangover as the soup warms up your damaged inside. The soup is heavy with MSG, so don't over do yourself by drinking the whole soup. The ox tail meat is also a great source of protein, which can wake your head up.
Link: BOGOR CAFE REVIEW
4. JAPANESE RAMEN @ IPPUDO
This Japanese ramen shop is your life-saving spot. Japanese ramen at Ippudo will make you feel so comfortable that you will be fully recharged after finishing the noodle and soup. However, make sure you can stand the pork smell of the soup.
Link: IPPUDO PACIFIC PLACE REVIEW
5. JJAM PPONG 짬뽕 @ LEGEND OF NOODLES
Now this Jjam Ppong 짬뽕 is going to wake you up like a rocket. The soup is spicy (you have the choice to go non-spicy) and has extensive seafood contents for you to feel warm inside. You can either choose to go with the noodle or rice. Jjam Ppong 짬뽕 is one of the best hangover solutions for Koreans!
Link: LEGEND OF NOODLES REVIEW
6. PORRIDGE @ CRYSTAL JADE
Porridge is a dim sum menu and is only served during lunch time. However, Crystal Jade porridge is a fantastic counter menu for easing a seriously troubled stomach after a hard drink out. I recommend the chicken or mushroom porridge.
Link: CRYSTAL JADE PACIFIC PLACE REVIEW
7. TOM YANG GOONG @ BUSABA A THAI CAFE
The Clear Tom Yang Goong will invigorate the lost force inside you. It has rich ingredients and deep soup that will recharge the body and soul. Especially, its lemongrass and other spices will help you get through the day with a clear mind.
Link: BUSABA A THAI CAFE REVIEW
#HANGOVERFOOD #HANGOVERCURE #BESTHANGOVERFOOD #EASEHANGOVER #BESTHANGOVERJAKARTA #JAKARTAHANGOVER #PARTYONJAKARTA